Projects — Northbourne Village
Type
1, 2 & 3 bedroom apartments
Scale
169 apartments + 7 studios
Status
Now Selling - 90% Sold
Named for one of Canberra's treasured green spaces, the nearby Sullivan's Creek, The Sullivan will combine an imposing presence along Northbourne Avenue with a tranquil neighbourhood backdrop.
The Sullivan is a key part of an ACT Government plan to build on the heritage character of Lyneham, integrating city convenience and suburban amenity to redefine urban living. The architecture responds to this vision with timeless design and high-quality materials. With nine storeys facing Northbourne Avenue, the building steps down to six storeys on the western side, providing upper-level apartments with sweeping views to the distant mountains. A residents-only garden with BBQ facilities creates a tranquil place to relax or catch up with neighbours.
The provision of ample landscaped open space has been a priority for the development, which has been designed to reduce environmental impact – and running costs. The siting of buildings and orientation of windows ensure apartments receive excellent natural light and ventilation. Higher-than-average ceiling heights increase the sense of airiness. Heating and cooling systems optimise efficiency, high energy-star rating appliances deliver on capability and double-glazed windows provide excellent insulation and acoustic performance.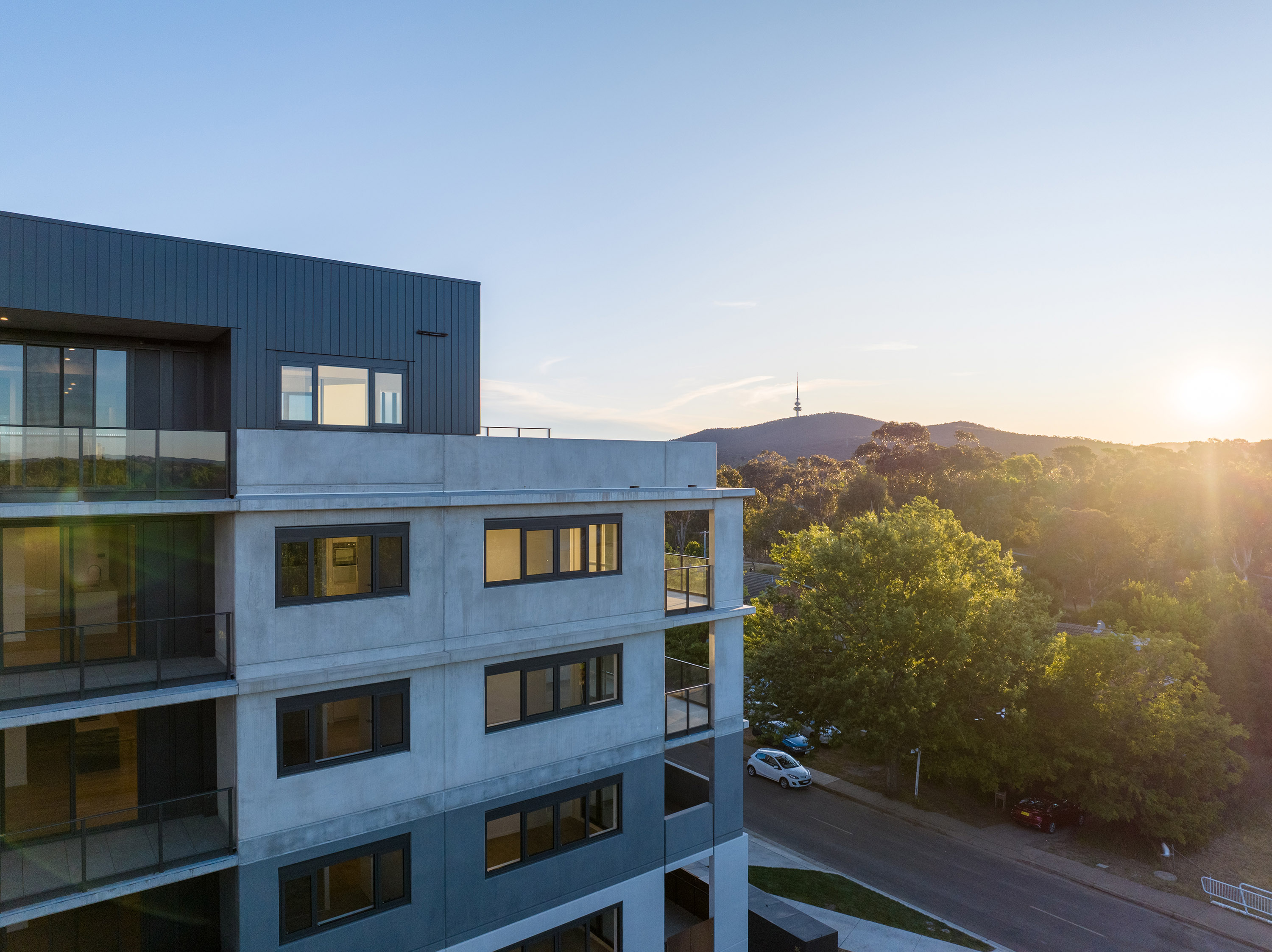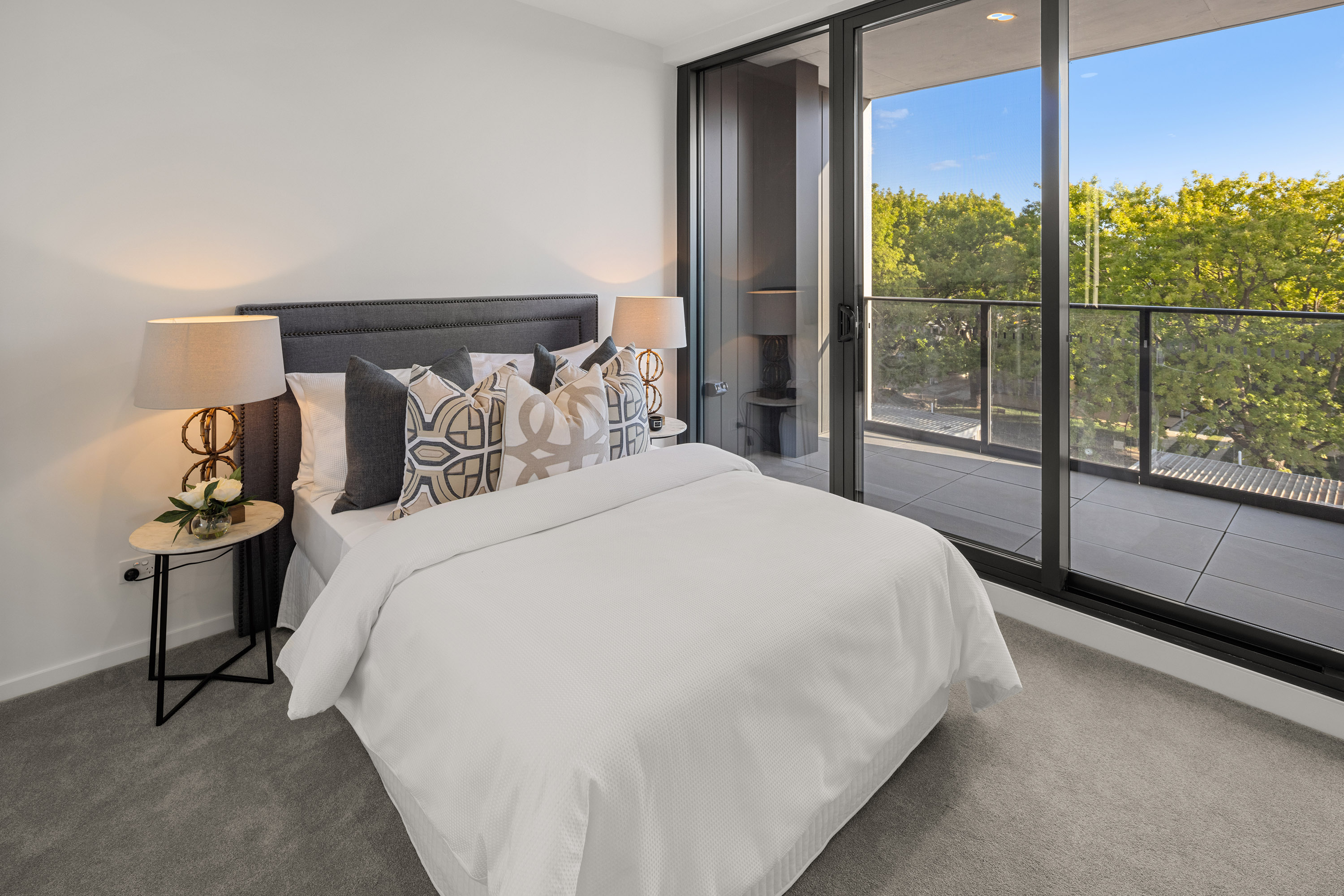 All buyers of JWLand built properties, including The Sullivan, now have a 12 month warranty.
The JWLand Promise