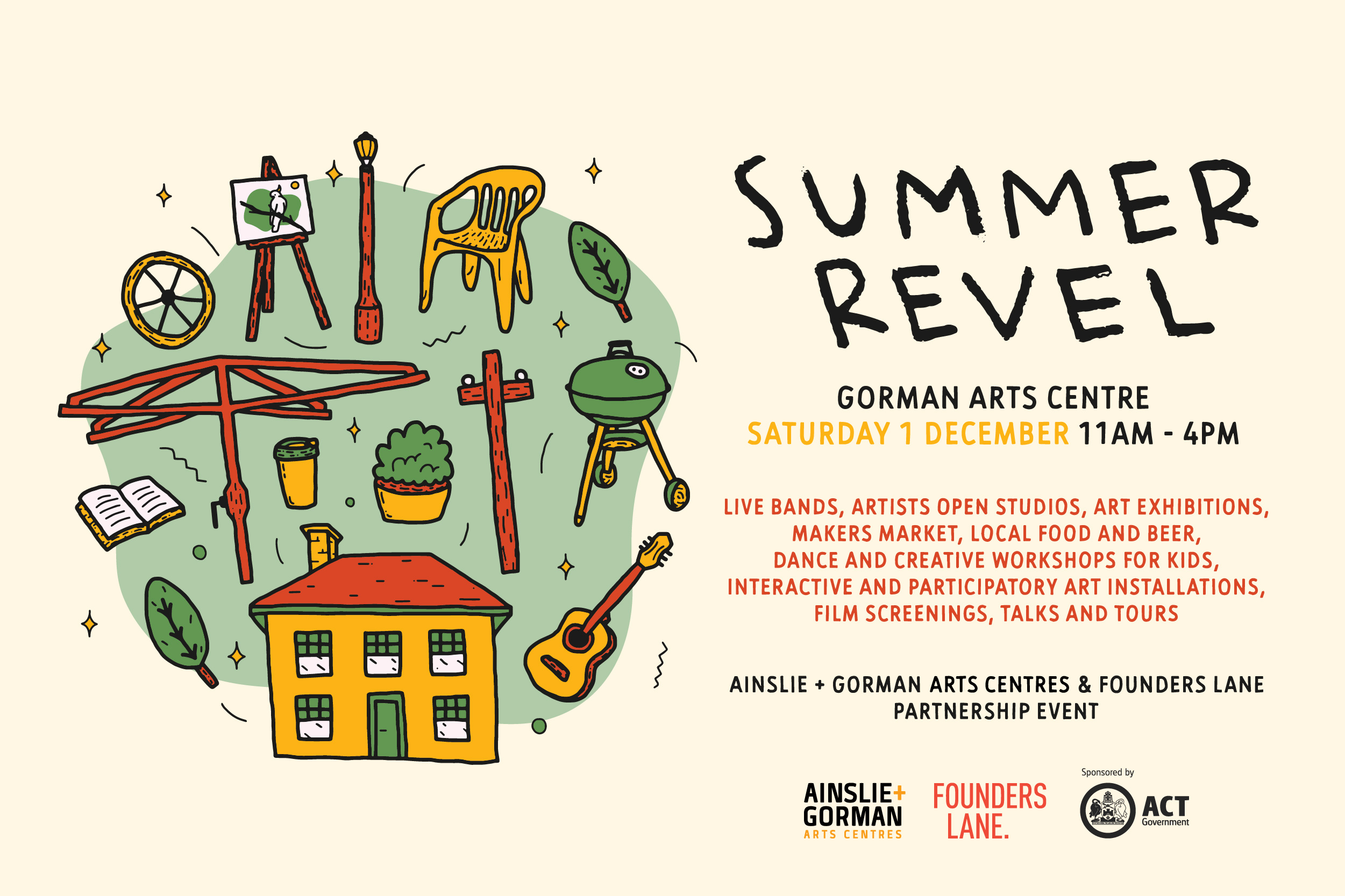 Join us on Saturday the 1st of December and revel in art, music, local food, performance and of course….SUMMER!
Brought to you by Founders Lane and Ainslie+Gorman Arts Centres, Summer Revel is Canberra's free family festival featuring food stalls, craft markets, open artists studios, dance, poetry, interactive art, plus much more!
Come along, sit back and let the sounds of the Canberra summer wash over you. With musical performances curated by Mulgara DIY and pop-up performances from community organisations and roving entertainers there will be plenty to see and do.
So bring the kids for some fun garden games like Giant Connect 4, Giant Jenga, Ping Pong or Twister while you revel in summer.
Discover the full program of events here.

55 Ainslie Avenue, Braddon
 Gorman Arts Centre, West Courtyard from 11am – 4pm