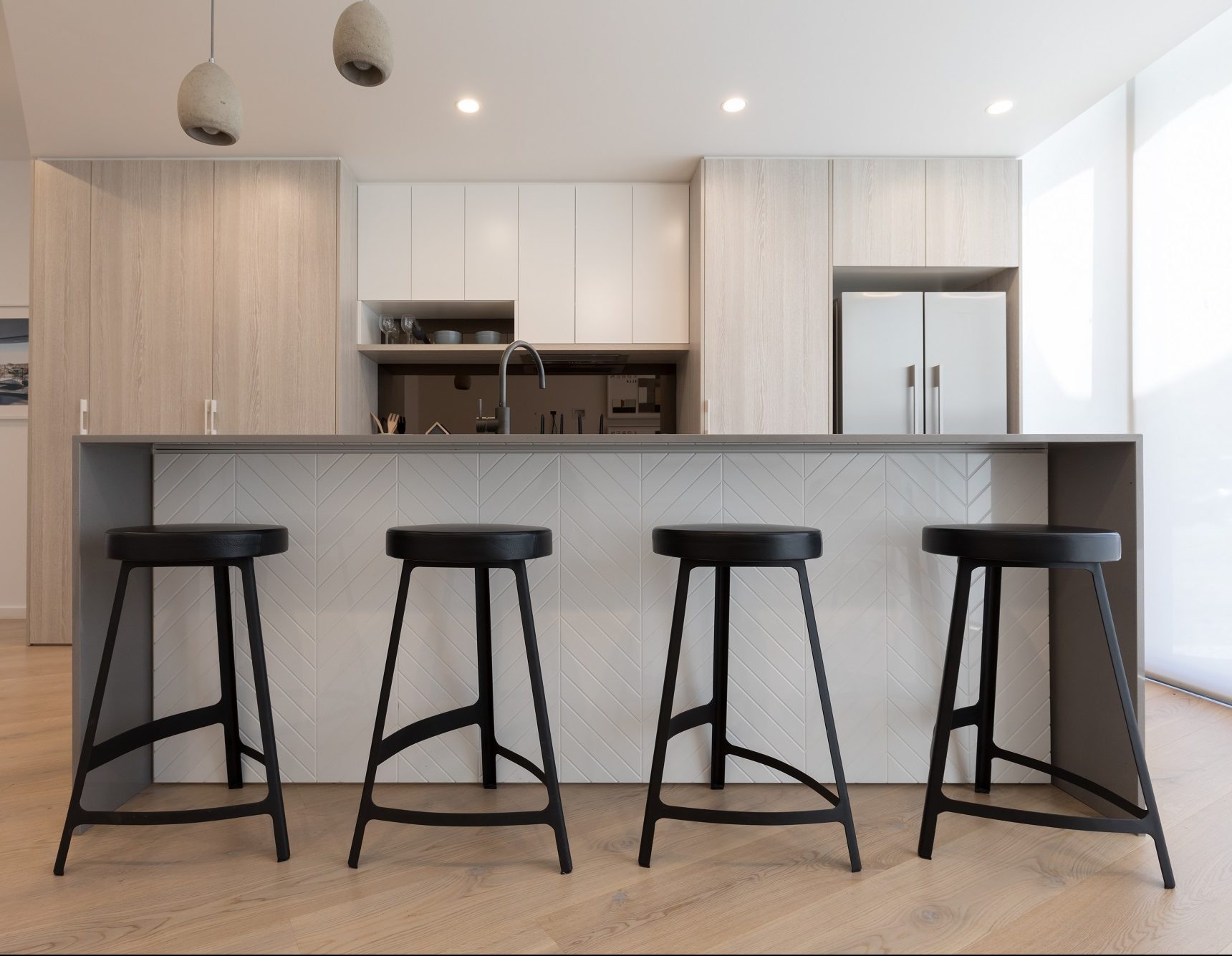 JWLand's Scandinavian-inspired project, Køben, has won a 2017 Polytec Design Award in the category of 'Best Residential' design in the ACT.
Designed for JWLand by Front Studio, the designers were commended by Polytec for using materials to create 'a light, welcoming space'.
[pexnivoslider pex_attr_sliderid="15″][/pexnivoslider]
Køben's interiors intelligently incorporate contrasting colours and textures such as bleached walnut ravine, ultra-white gloss thermolaminate, iron bronze and stone.
Timber and bronze elements add depth and warmth to the interior palette while floor-to-ceiling, double glazed windows provide plenty of natural light and air to the spaces. The combination is contemporary, sophisticated and timeless.
The Scandinavian-themed project is the third stage of development in the Campbell 5 precinct.
Campbell 5 is Canberra's first globally inspired, master-planned community with each stage of development drawing inspiration from a different global city or precinct that is internationally renowned for its architecture, design and livability.
Click here to find out more about this project.