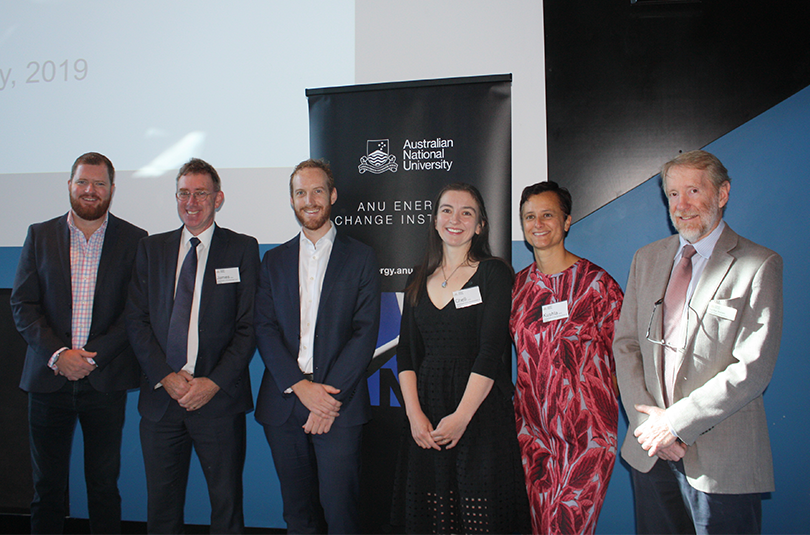 JWLand continues to support renewable energy research in Australia, and is excited to have partnered with the ANU Energy Change Institute (ECI) to fund two researchers seconded from the Department of the Environment and Energy (DoEE) who will contribute to creating a productive, low-carbon future for Australia.
Recipients of the two fellowships were recently announced at the ANU Energy Change Institute's Open Day on February 12. These newly appointed positions will be instrumental to the ECI in undertaking projects that have an impressive mix of energy policy and industry-led research that is relevant to society.
"Australian businesses have a role to play investing in clean energy as part of the global effort to reduce carbon emissions" said Michael Prendergast, JWLand Head of Development "and it gives JWLand great pleasure to provide an opportunity for the Energy Change Institute to push forward the frontiers of knowledge in energy research."
"The ANU Energy Change Institute is deeply appreciative of the vision and generosity shown by JWLand" says Professor Ken Baldwin, ECI Director, "so we will ensure that the fellowship recipients make a real difference to Australia's future by contributing to the ECI's ANU Grand Challenge: Zero-Carbon Energy for the Asia-Pacific, which will help transform the way Australia trades with the world, based on renewable energy."
The two fellowship recipients are Chell Lyons, of the International Climate Change branch in DoEE, and David Gourlay who works in DoEE's Clean Energy Branch. They have a background in energy and climate change policy development, analysis and evaluation. David has three years' experience in energy and climate policy at DoEE and studied Arts and Environmental Management at the University of Queensland. Chell has spent the past decade working on climate change for the Australian Government, most recently examining international efforts to reduce emissions and their implications for Australia's domestic climate change policies.