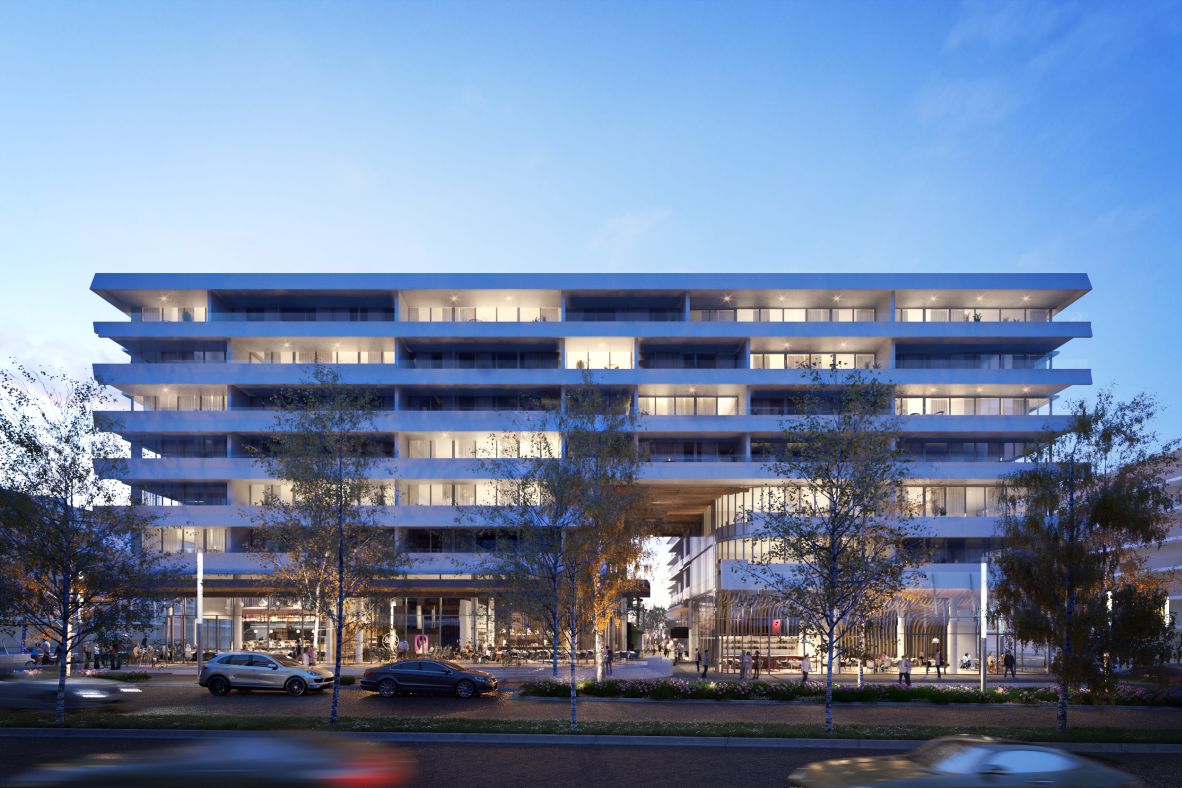 Køben, the newest release in Campbell 5, takes its name from Denmark's capital, København (Copenhagen). Renowned for its relaxed atmosphere, green lifestyle and modern sustainable architecture, there's a reason why Denmark is consistently ranked as the happiest country in the world.
"Like its namesake (Copenhagen), Køben has been conceived as a social, sustainable forward-thinking community," says JWLand Development Manager, Michael Prendergast.
Surrounded by open green spaces, Køben incorporates a versatile range of 1, 2 and 3 bedroom configurations and luxury penthouses. The architecture and interiors have been inspired by Scandinavian design and the Danish way of life.
"The selection of materials and finishes Køben has been informed by the Danish concept 'hygge' (which means cosiness).
"We've tried to create this feeling throughout the home by carefully selecting materials that provide a sense of comfort and warmth," explains Prendergast.
The residences have been designed to encourage indoor-outdoor living with many offering views of Lake Burley Griffin, Mount Ainslie or Hasssett Park.
"True to the ethos of Scandinavian design, the interiors incorporate natural light, reflective surfaces and raw materials to create a strong sense of connection to the outdoors.
"Many of the apartments feature winter gardens with double-glazed, bi-folding glass shutters, providing residents with the ability to turn their balcony into a private sanctuary free from the elements during the cooler months," says Prendergast.
To find out more about this exciting new release, visit the project website or call 1800 629 956.